Spirits of Arianwyn
What I like about SoA is how inclusive it is. It's welcoming towards all kinds of people and nothing is mandatory. Everyone can play when they want, how they want.
SoA was recommended to me for its lack of drama. I came, I joined, I love.
SoA are the ultimate community clan, always helpful and friendly. I've loved being here since the day I joined.
From the moment I joined, I became part of something special. A group of dedicated, helpful and amazing people. I wouldn't think of going anywhere else!
The clan is very friendly and relaxed. There's always someone around who knows that helpful tidbit you need!
If you're looking for a nice place to hang out and have fun, you found it.
SoA has the most amazing customer support ever, grab your free registration ticket while you can!
Friendly clan with members from all over the world; no matter when you log in, there's always something interesting going on in clan chat.
SoA is a community full of people ready and willing to help anyone who needs it. I couldn't ask for a better place to be.
If I didn't have my family here in SoA, I probably wouldn't be playing RuneScape anymore. This is the most friendly and welcoming clan I have ever been in.
This clan is more than just a clan, because they care more about having fun and being mature then enforcing clanmates to do something.
Our Process
Here at Spirits of Arianwyn, we are proud to have an application that allows you to get to know us and ease you into our way of playing RuneScape. It's a simple process involving only three steps and the overall process from a guest to becoming a full member takes roughly a week, in this time you can choose whether we're for you and gives you a chance to progress ingame whilst being around our members.
Step One: Apply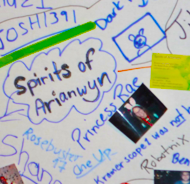 Sign up on our forums
Post an application
Step Two: Join the Clan Chat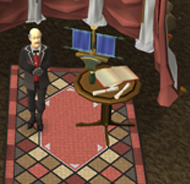 Join our in-game clan chat
Receive 'Corporal' rank in CC
Settle into our community
Step Three: Accepted Application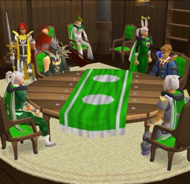 Receive 'Sergeant' rank in CC
Access to more SoA forums
Consider a G&A topic
Be supported by a personal mentor
Graduate to Myrth (1 Month Loyalty)
Our Clan